Things are moving right along and I have to say, I am awe of how amazing my world is. We, and that is a very important word, are busy, working as a team. I have been a little personal the last couple times, going to mix in  some business this time around. Medicine Hat meet Lou-Whnda Whaley, The Real Deal.
What do I mean when I say the real deal?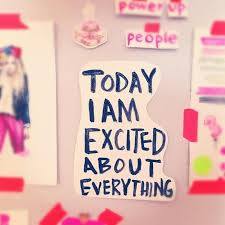 How much time do I have and how many words can I find to tell you everything that I want you to know about this incredible woman. If you were to ask Lou-Wanda to tell you something about herself, she would tell you she is Amazing. If you get to hear why she is amazing, she will tell you because she is ready to handle life, no matter what it is that comes her way cause that is the only way to be.
People, like myself, who get to be in Lou-Wanda's circle will vouch that she is truly an amazing person, because she cares about everybody in her circle. Being in that circle, in such a very short amount of time, has really made me look in the mirror myself, as Lou-Wanda continues to challenge me, as a professional and even as a human being.
Let me explain, Lou-Wanda and myself met as friends but it wasn't too long before she took an avid interest in Let's Order In!
If you need to catch up a little on my story, click here for about this place, or here for the last article on our born and raised here in the Hat, local delivery app.
Back to Lou-Wanda and how she became a new partner of Let's Order In! Quite simply, in meeting new people and sharing the work I have put into building this company, she asked to help out. I had no idea what kind of sheer strength, iron will and determination this woman was going to bring to the team.
You name it, this lady can do it. This is the person you want to have in your corner and the reasons why really do go on and on, and on. If you have a problem, she will help solve it. Lou-Wanda doesn't complain about the problems either, she becomes rational and puts her energies into solving the problem rather then lamenting or making it worse.
In spending time with her and getting to know her personally I got to know her family a little bit and learn about life in some of the communities sorrounding Medicine Hat. I got to learn about new perspectives and hear more about what people in the community want.
Of course all of this was while I was, and still am, building the app and adding more merchants. The tasks becoming seemingly overwhelming at times, I knew I needed help. I just haven't been sure who to trust and who really has the right intentions to keep building this idea.
Lou-Wanda started to flex her muscles a little bit and she has been making more waves in the community. Thanks to her dilligence, we will be adding The Irvine Hotel soon. BB's Doll House in Redcliff has just joined us and is already getting orders! Rusty's in Dunmore has their menu on board and we are reaching out to more merchant's every single day.
This past Saturday night we had the pleasure of dining at the new Mexican Hat Restaurant, on 8st NW. They will also be joining our app soon.
All thanks to Lou-Wanda and her genuine desire to help the local Entrepreneurs grow their business. I can't help but thank her, congratulate her for the outstanding efforts she is putting forth. I am very grateful as she represents my company and takes pride in connecting us with growing businesses here and around the Hat.
This is her history though, and it makes me realize just how truly blessed I am to have her want to be my partner.
She is in it for all the right reasons. She wants to, and already is, giving back to her community and her family in every way she can, when she can, however she can.
Lou-Wanda is part of the team on the commitee for the Riders for Halo. This group of folks makes it their goal to continue to raise funds for this much needed resource. From what I understand, most would tell you, Lou-Wanda's passion and dedication to the cause continues to bring people closer together to donate, breaking records every year.
Her resume will tell you that she has dedicated her life to helping people. That is what makes her tick. In a few words, besides amazing, I want to say, compassion and integrity. It's a rare mix and I think in writing the two things come together to make Lou-Wanda's true character shine at all times.
You can't create the kind of compassion this woman has for the world. It reminds me of my late wife, it was special, because it is unconditional and it is given without regard or judgement to anybody that comes into Lou-Wanda's life for whatever reason. I have witnessed this, in both her interactions in the public, and our own dealing with each other as friends and as business partners.
Mix all that in with her integrity, which is simply, without question above all, of the most importance to her. Lou-Wanda will stand her ground, and she will not back down when it comes to what she believes in, and what she is willing to fight for.
Family.
Besides her own kids, if you are in her circle…well then I don't think there is anything this woman wouldn't do for you. If it is her power and she is at all capable, she will help you. I don't think she knows how to say no. I don't even think it is in her vocabulary, she wouldn't be able to live with herself if she thought she could help you…and didn't.
This would be something I would even say could be considered a weakness for some people. You have to be able to say no in life, for some of us, myself included, saying no is something we have to learn. The road to hell is paved with good intentions.
Not for Lou-Wanda. She won't tell you she can help you, if she can't. She won't lie to you, or make a false promise, she doesn't over promise and under deliver. She really is the real deal.
I know that she goes to Church and helps teach some of the kids and I know that I have never seen any pictures of her family where they aren't smiling. Her energy is contagious, you can feel it, I think. It is uplifting.
I am a very intense person. Sometimes to my disadvantage, something I openly admit if you check out my marketing packages here. Lou-Wanda has embraced my energies and helped me to learn from them even more. I am proud to continue self improvement, self empowerment. Paying life forward.
I think that is why I am so inspired, and grateful to have this intelligent and courageous woman on my team. I want to be surrounded by people who don't know how to give up. The kind of people who do whatever it takes to get the job done.
As Jim Rohn says, the kind of people that won't sleep until they figure it out. The kind of people that will read the books they gotta read, ask the questions they gotta ask. The kind of people that want to solve the problem. Those are the people you want to have around you, on your team. Lou-Wanda is one of those such people.
I don't know what else I can tell you about Lou-Wanda Whaley to make sure you know just how important she is to this community. The people in her circle already know it.
The people and businesses working with us here at jaredsdigitalagency.com know how spectacular she is and how happy they are to have her working on their websites and social media campaigns.
There are some absolutely amazing people working hard on making things happen here in the Hat. Lou-Wanda Whaley is one of those people, and she is definitely at the top of the list in my world. I just want you to know I appreciate you Lou-Wanda.
If you want to meet Lou-Wanda and find out what I am talking about, and what we can do for you and your business, please email her at louwanda@jaredsdigitalagency.com or feel free to leave a comment here to.
We would love to hear from you!
Till next time Medicine Hat!
Thanks for Reading!